What's in my camera bag? For that matter, what IS my camera bag? If you're curious about the stuff I use to take pictures, read on! I use the Canon 80D, and love its "Dual Pixel" autofocus system. I bought my Canon 80D with the Video Creator Kit. I'm new to video, but am having fun learning! Feel free to check out my YouTube channel.
This bad boy is solidly built. It's weather sealed, and has "Dual Pixel" autofocus--which is one of my favorite features of the camera. Wanna read more about it? Click the link:
My photography instructor was aghast when she saw I refused to use a camera strap. She insisted I use one, because she's seen what happens when expensive photography gear gets dropped. I understood, but hated how the strap felt on my neck! Off my neck, the dangly thing got in my way when photographing!
So I bought a comfortable wrist strap from Peak Design. If you hate generic neck straps like I do, check it out! Hint: They make more than just wrist straps! To check out Peak Design's website, click here!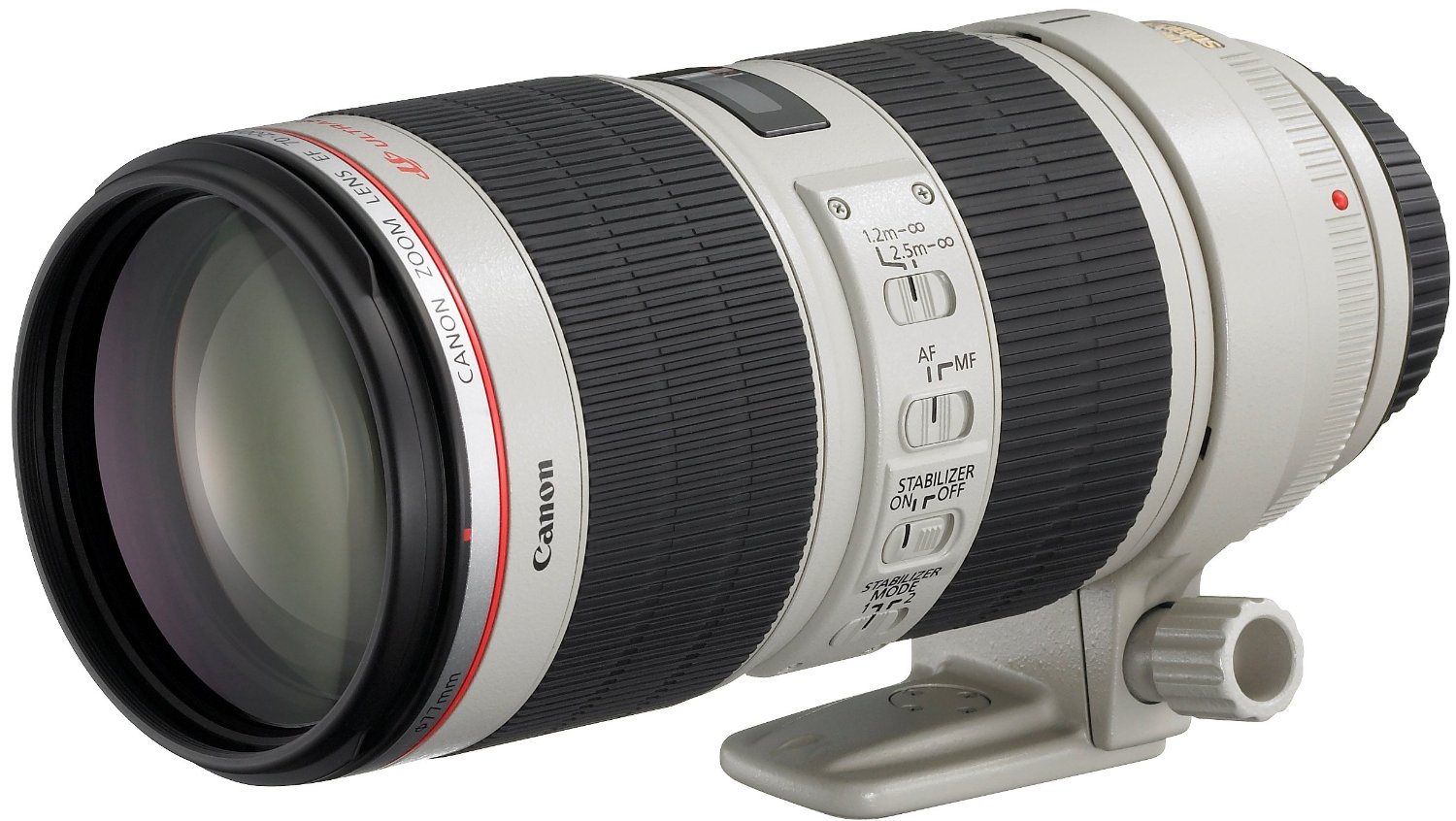 This Canon "L" lens dramatically improved the quality of my images! Its official name is the "Canon EF 70-200mm f/2.8L IS II USM Telephoto Zoom Lens". It's HEAVY, and it ain't cheap, but it's my favorite lens!
The "Plastic Fantastic". The "Nifty Fifty". It has lots of names. And it's an excellent addition to any camera bag. It's light weight, and light on the wallet too! Want amazing blurred background "bokeh"? Need something that can get better images in low-light? With its f/1.8 aperture, this lens will take your photography to a whole new level! A "must have" for your camera bag!
"The Pancake". This little lens is so small, another photographer once asked me why my camera's mirror was exposed! It's a prime lens with a decently wide view at 24mm. It delivers good low-light performance with its f/2.8 aperture--plus it's small and inexpensive!
What's my favorite part about this lens? It can focus on things as close as 6 inches! So it's a "macro" lens too!
This is the versatile "kit lens" that came with my Canon 80D. The zoom is fairly wide at 18mm--and can get me relatively "close" at 135mm. It's got image stabilization too—so it's great for hand-held photography!
It took me a while to save up for this lens, but I'm glad I did! Before this lens, I used my 24mm and 50mm primes to shoot wide and up close to stuff. This lens effectively replaces my primes! Having a constant f/2.8 aperture throughout the zoom range is awesome! It doesn't have image stabilization—so I either have to use a fast shutter speed, or a tripod to get sharp shots. But the quality images this thing delivers is phenomenal!
This is my monopod. It's like a tripod, but mono...because there aren't three legs. There's just the one...hence the name... This thing has so many adjustments, and twisty bits, I can get it to do just about everything I need it to do. Just don't ask me to try and pronounce the brand name.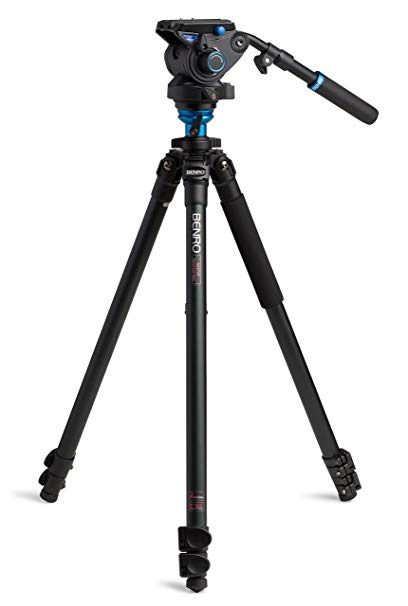 Wait! What? A non-Italian tripod? That's right!!! Benro makes really great gear and often at a lower price than the Italian brand! This tripod and fluid video head is loaded with pro features! It even has an illuminated bubble level! This thing rocks! Benro for the win!!!
Another massively cool item from Peak Design! Not only does this amazing bag hold my camera (with long lens attached), it also holds my 15" MacBook Pro and other junk as well! The folks at Peak Design are phenomenal designers. Their stuff is so well designed and constructed, I can't imagine it ever falling apart. I'm not worried though, because Peak Design provides lifetime guarantees on all their products! Click here to read about it at Amazon. Click the "Pricing and Info" button to go to Peak Design's web page.
Do you hate "shaky cam" iPhone video like I do? My first piece of film making gear was the DJI Osmo Mobile. This gimbal holds my iPhone steady so I can shoot watchable video that doesn't make me sea sick. Gone are the days of me shooting "shaky cam" videos of my kids' concerts, sports games, and special events!
FYI--There's a new, less expensive "version 2" of this gimbal: Click here to check it out!
Here's my massively heavy slider from "Selens"—the "Nordic N1". The whole thing is made of metal, with the exceptions of the rubber belt and carbon fiber rails. The heft and weight of the camera platform combined with the heavy hand crank wheel provides maximum inertia for smooth slides.
Even though I don't shoot Nikon anymore, I figured I'd show you my first DSLR gear from back in the day. They're great cameras, but Nikon's video autofocus just can't compare to Canon's "Dual Pixel" technology, so I smade the switch.
This camera has a few extras, and was a nice step up from the D3300. I shot photos and video of my kids' sports and family vacations. I really liked its articulating touch screen, Wi-Fi, and Bluetooth.
DSLR cameras are great tools, but if you want to step things up, you gotta get great "glass". For my Nikon cameras, I purchased two "prime" lenses, which delivered amazing results, and were relatively easy on the wallet. Prime lenses forced me to learn to zoom with my feet. But for the high quality pics they produced, I didn't mind one bit!
This prime lens is Nikon's 50mm f/1.8. If you want those cool, blurry, "bokehlicious" backgrounds that make your subject "pop", this lens will make you very happy!
For a bit wider shot, with amazing clarity--I always made sure I had my Nikon 35mm f/1.8 prime lens.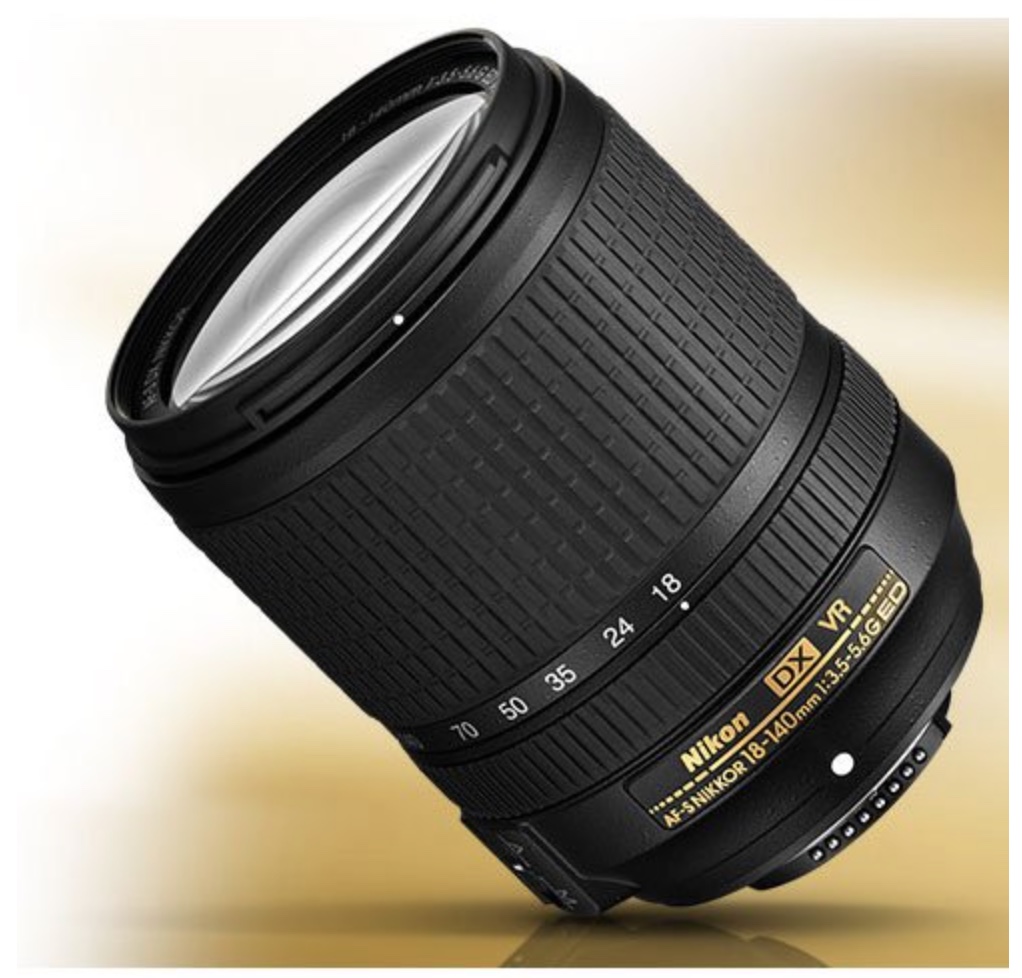 18-140mm Jack of all Trades
I really liked Nikon's 18-140mm lens. It's a good lens to have when you're on the go since it can get decently wide at 18mm, and zoom in to 140mm. I bought mine "refurbished" and saved a couple hundred bucks! It's a great "general purpose" lens, and more often than not, was the lens I had on my camera most of the time.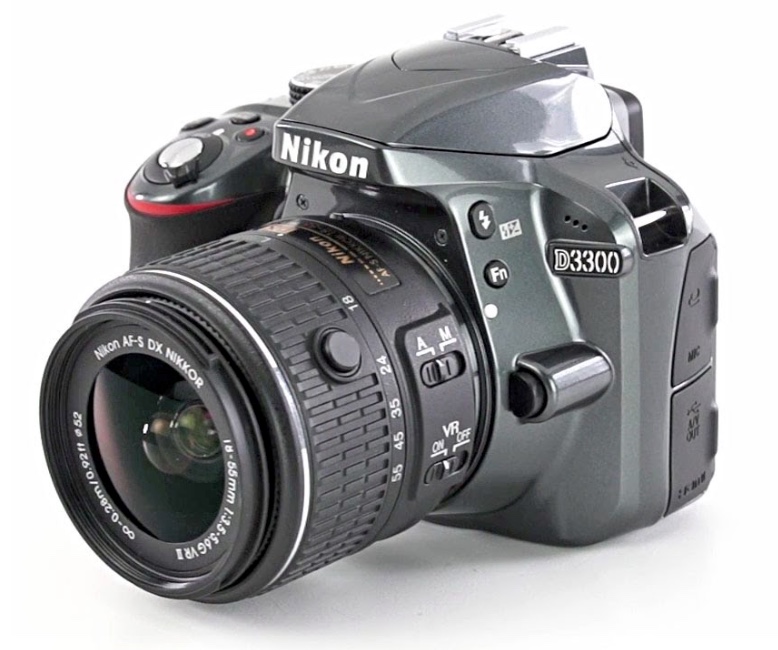 The Nikon D3300 is a great entry-level DSLR that takes some pretty amazing photos--especially with the "Prime" lenses I mentioned. There are newer versions of this camera so it isn't as pricey as it used to be. If you're in the market, and don't need a flippy-outty touch screen or Wi-Fi, then the D3300 is a quality, budget friendly option. And it comes in 3 different colors!
If you want to see pricing, reviews, and more in-depth info about this stuff--most of the "Pricing and Info" buttons link to Amazon.com, and the handy wrist strap and camera bag sections have links to Peak Design's website.
Legal Stuff: "We are a participant in the Amazon Services LLC Associates Program, an affiliate advertising program designed to provide a means for us to earn fees by linking to Amazon.com and affiliated sites."